Bullet Journaling in a Personal Planner - 10 Fun Ideas
Have you discovered the Bujo Planner yet? One of our most asked-for layouts options ever, this planner lends itself perfectly to the art of bullet journaling. Check out these 10 ideas for a bujo planner spread, by Nicki and Felicia Montan. 📝
---
Today, two bullet journal enthusiasts, twins Nicki and Felicia Montan, share with us 10 fun ideas for your bujo (bullet journal) planner spread.

But what is a bujo planner? you may ask. The bujo planner is a cross between a regular Personal Planner and a bullet journal. We've combined the convenience of a pre-printed weekly structure, with the blank bujo page to give you a perfect mix of the two worlds.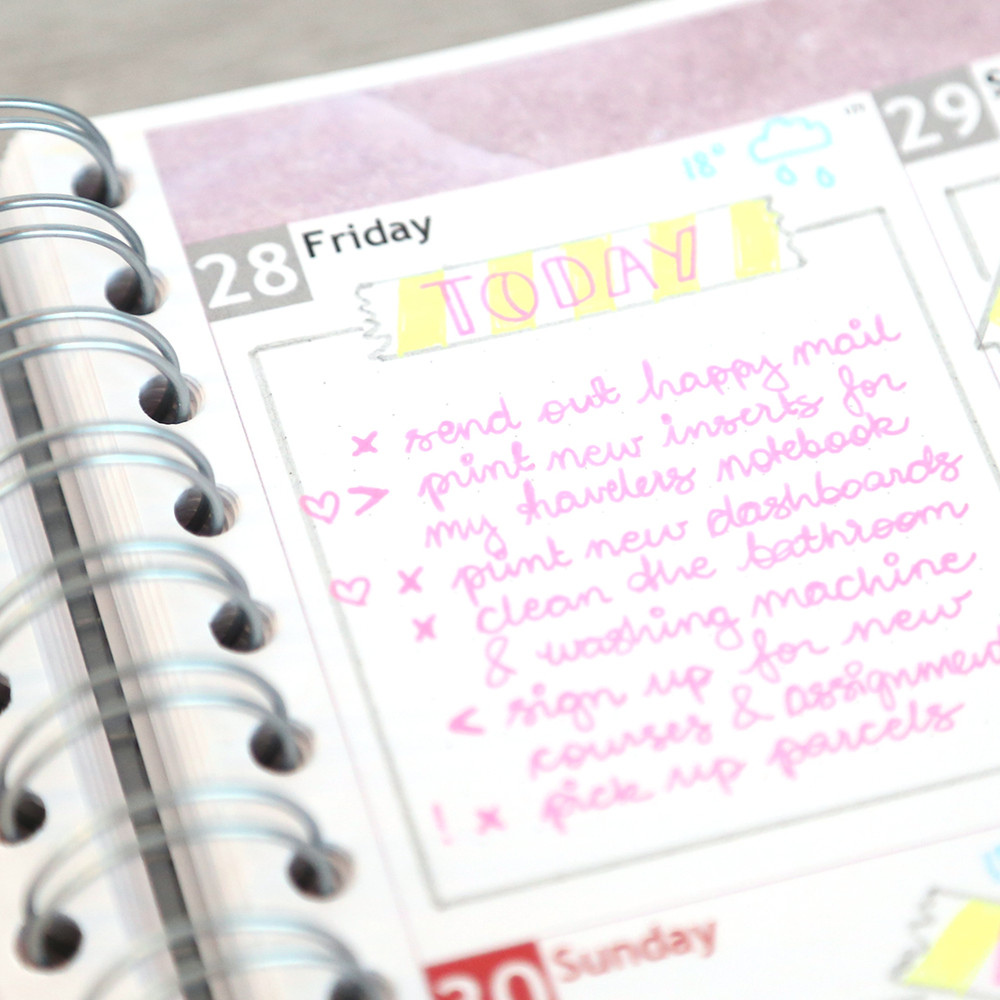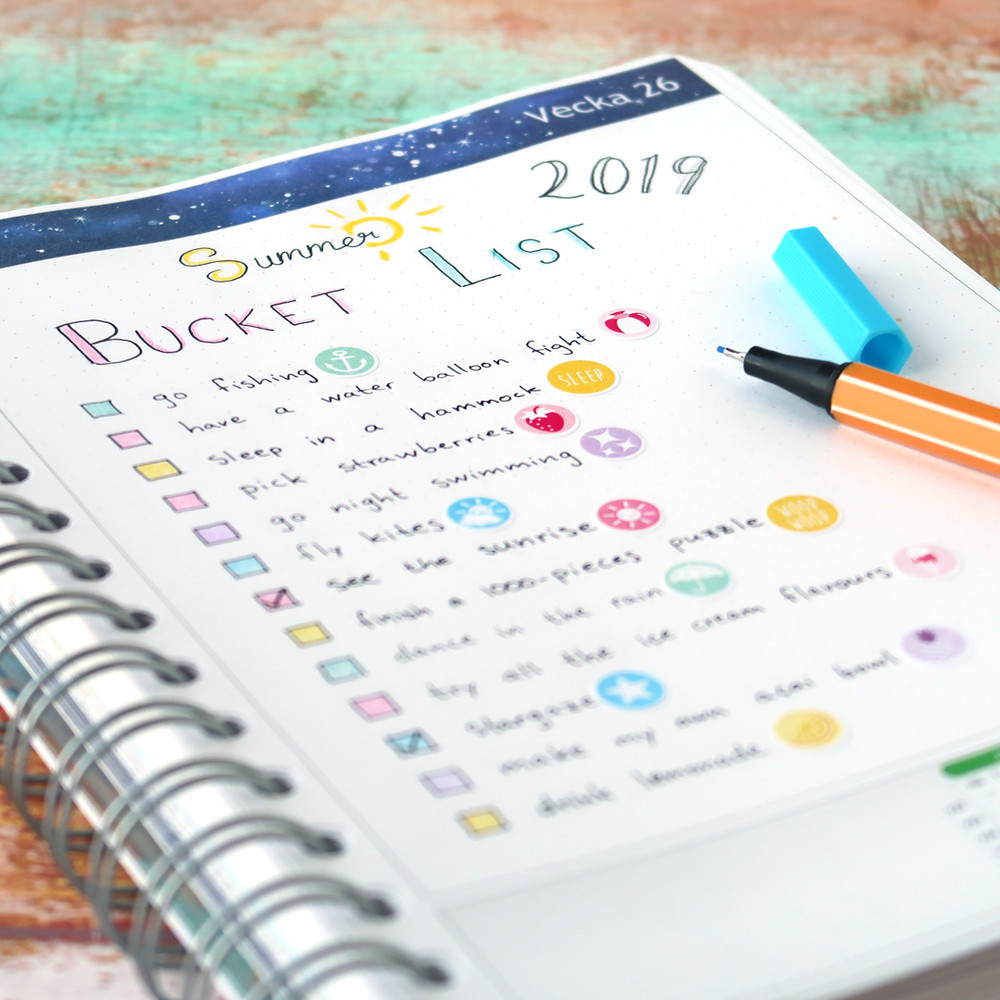 And because of that, the bujo planner is a brilliant book for the newbie bullet journaler.

For an in-depth explanation of the bullet journal system, watch our free video course, A Beginner's Guide to Bujo, with Anna Janises here.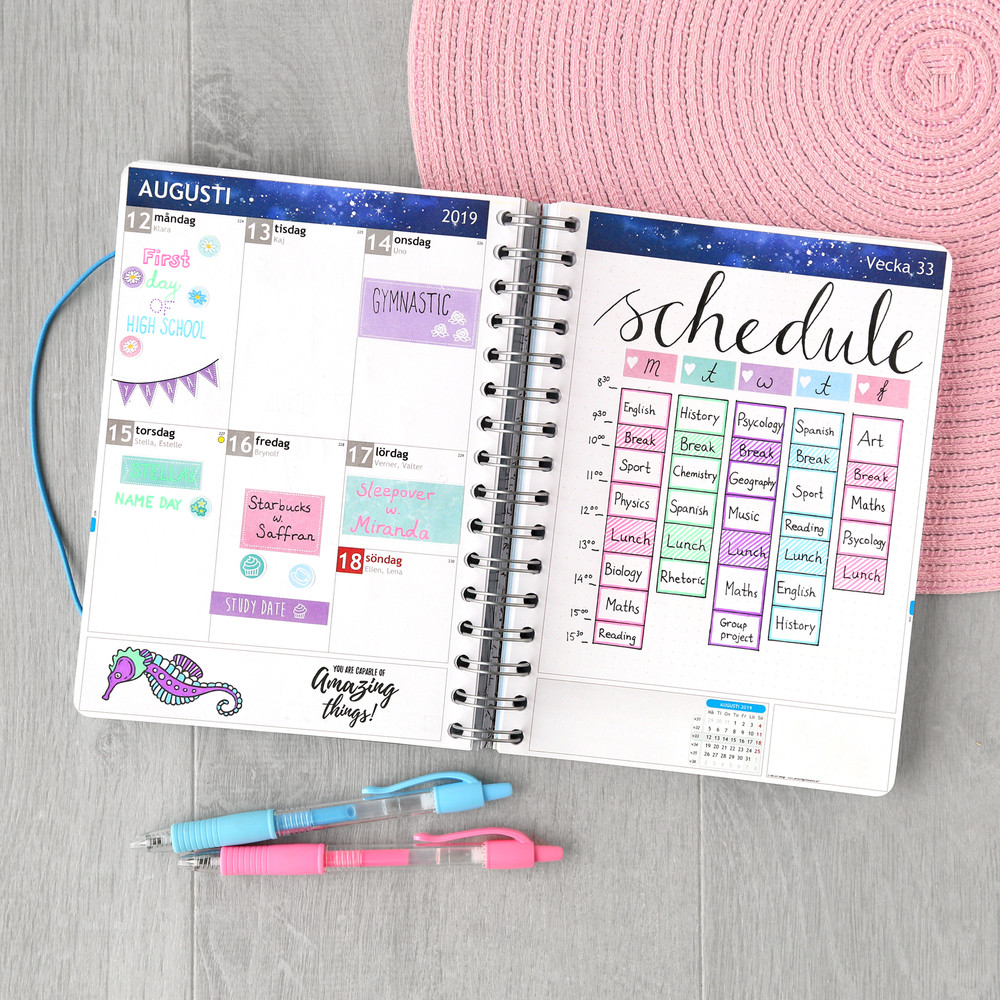 On left hand side you have your weekly view, complete with a dot grid layout option in the daily boxes, and your choice of modules at the bottom.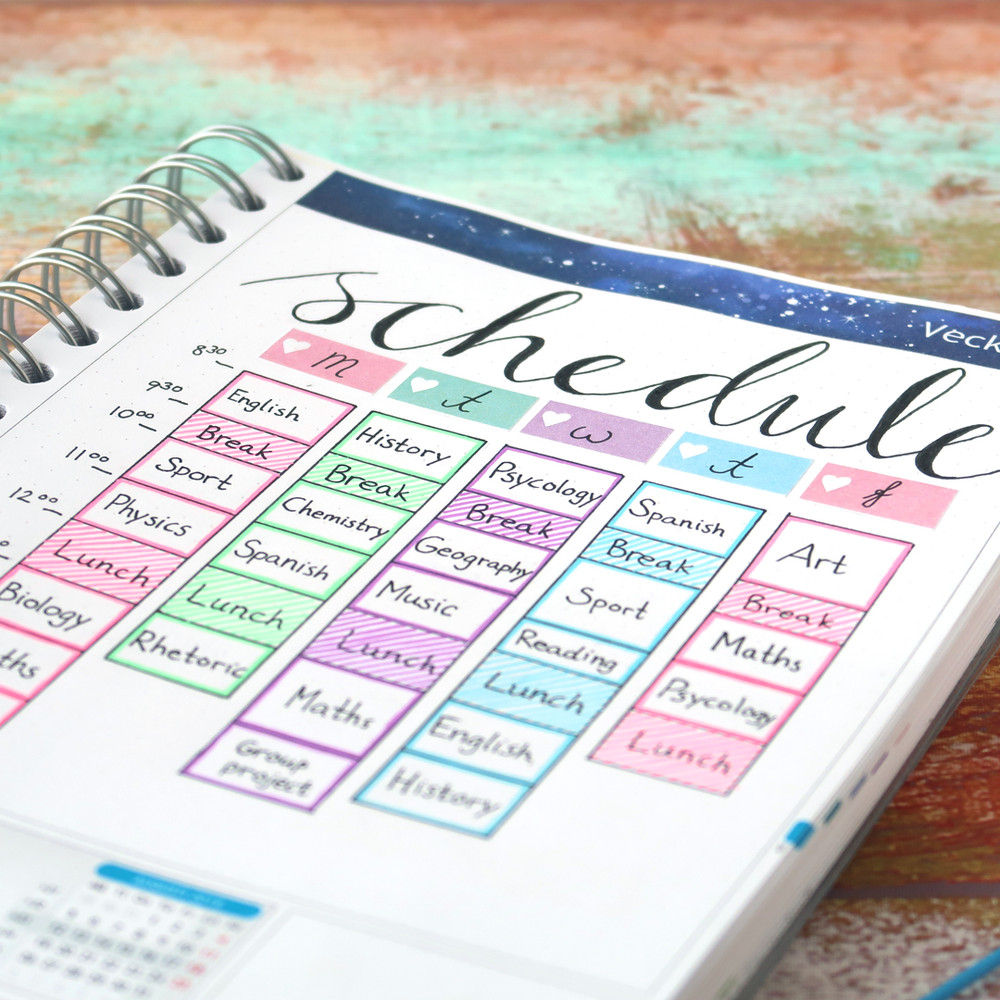 On the right hand side you have your proper bullet journal page, which you can have blank or dotted grid, according to your preference. You can also select a lined page here if you prefer regular note-taking.

You find the bujo planner as layout options 6, 7 and 8, as you're designing your planner inlay. The bujo planner is available in sizes A5 and A4.

The bujo page is where you can unleash your imagination! These types of set-ups are normally called collections in bujo speak. Collections can be about anything - see them as a type of master list for whatever you need to manage, track, or remember: a cleaning schedule, habit trackers, a packing list... The possibilities are endless!

Check out Nicki and Felicia's ideas for a bujo spread below. Which will you try out in your bujo planner?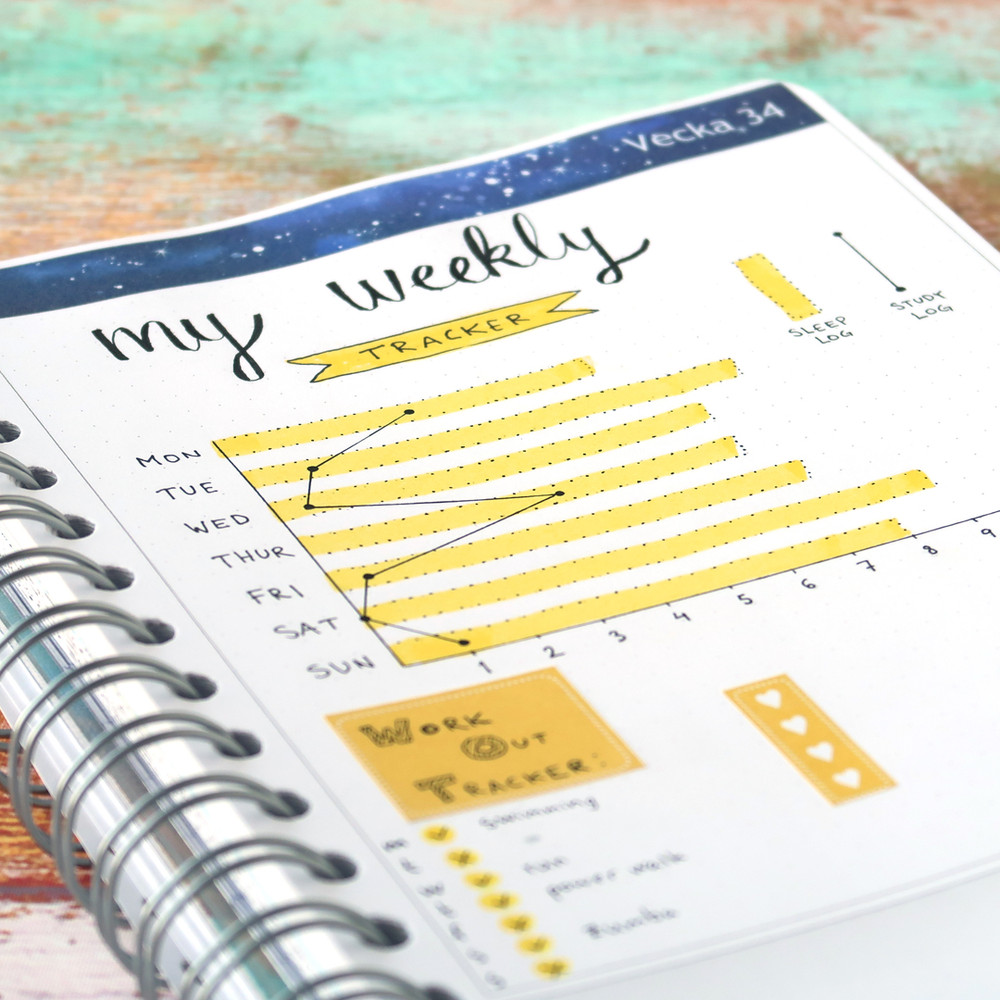 Sleep and study log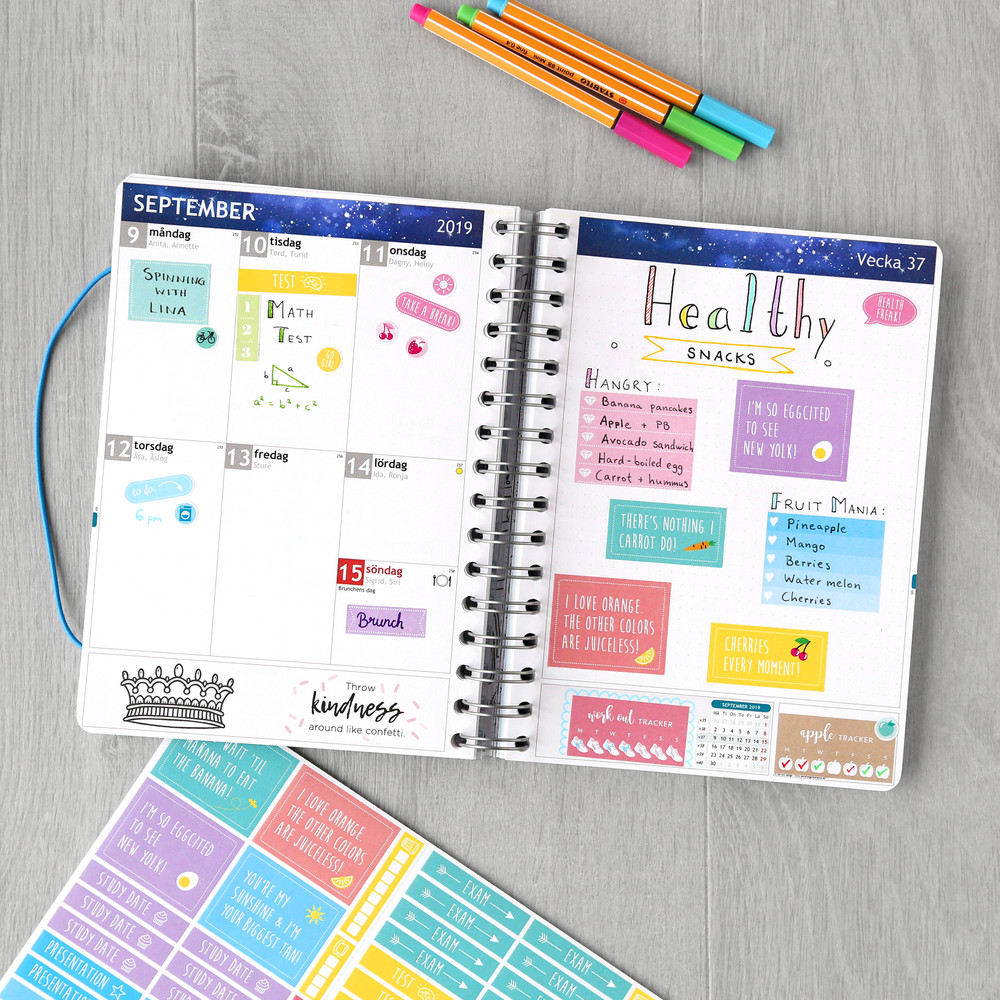 Ideas for healthy snacks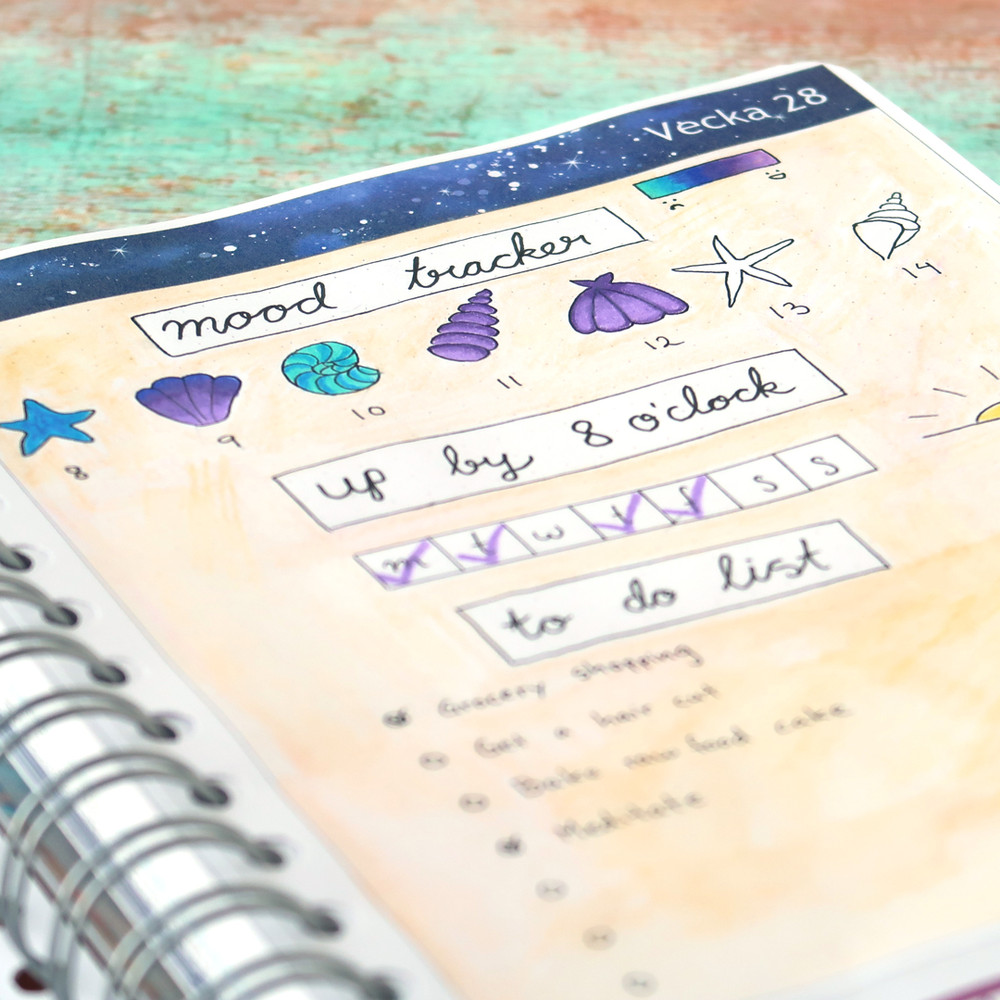 Mood tracker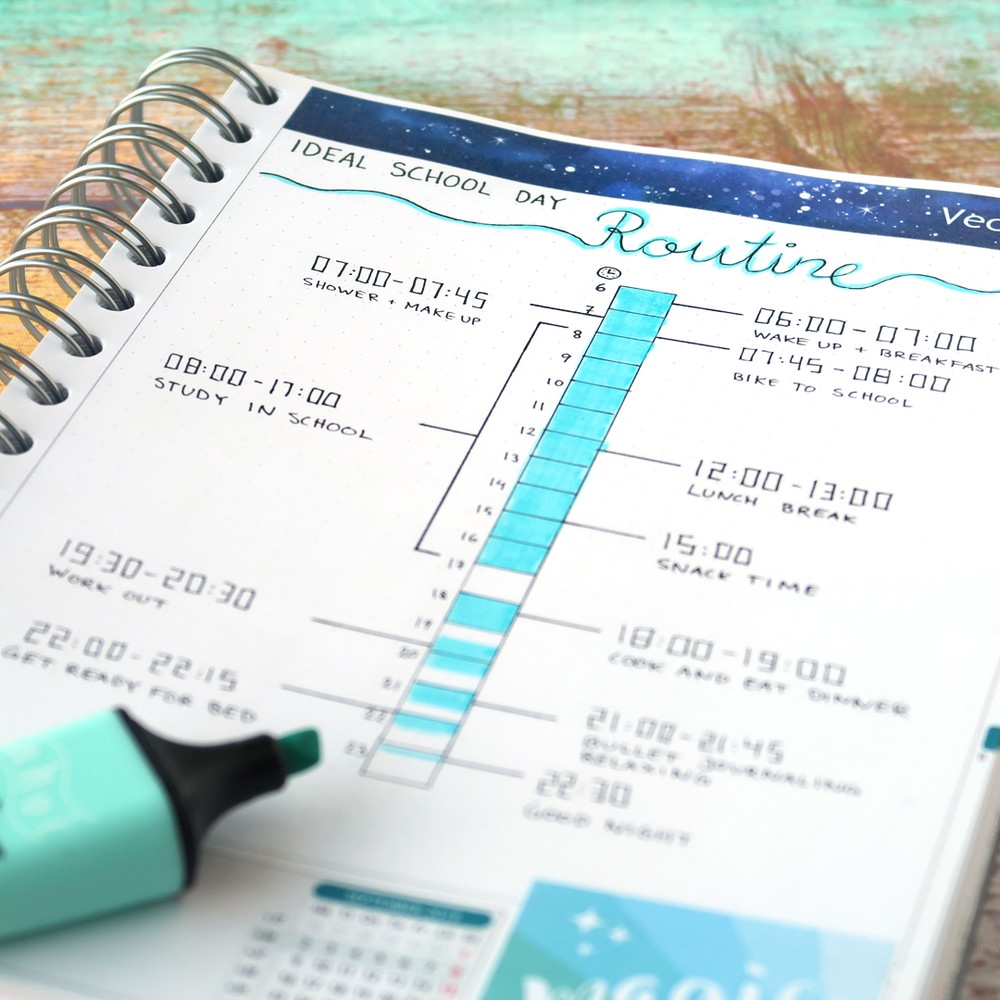 Routines for an ideal day
You can even make study notes in the form of a bujo collection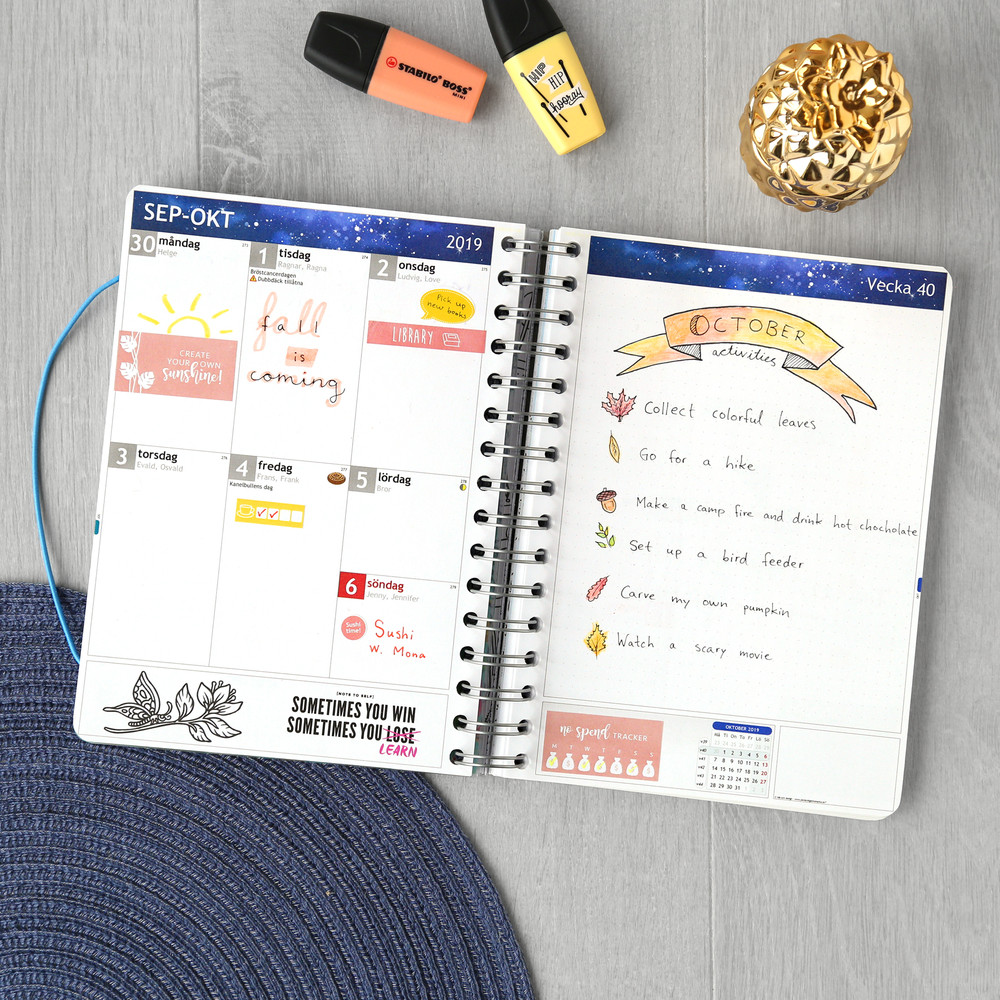 Activity ideas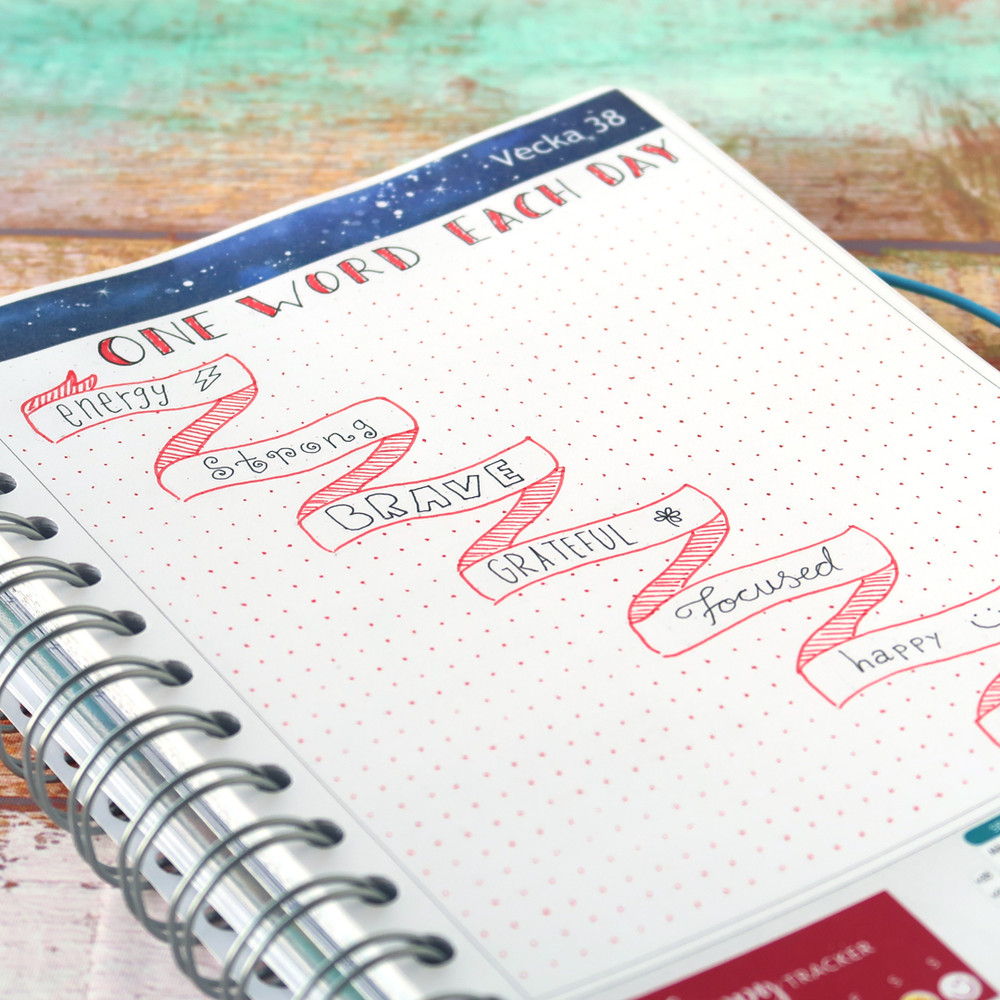 One word a day
Unser Blog: Tipps & Tricks
DIY: Schnieke Halloween-Kürbisse schnitzen
Endlich wieder Halloween und Kürbis-Basteln! Schnitze schöne Muster und Figuren und bringe die dunkelgruseligen Abende zum Leuchten! Tolle Vorlagen zum Download.
Handy Wallpaper für 2021
Verschönere dein Handy jeden Monat mit einem schicken, neuen Hintergrundbild! Hier kannst du unsere wunderschönen Wallpaper gratis downloaden.
Exklusive Designkollektion mit DominoKati - Don't call it a dream, call it a plan
Wir freuen uns riesig, dir unser Limited Edition Mixbuch™ zusammen mit YouTuberin DominoKati zu präsentieren! Exklusiv für uns hat Kati nämlich Cover und Inhalt eines gesamten Mixbuchs kreiert, mit dem du deine Träume verwirklichen kannst.
Top Qualität
Sichere Bezahlung
Zufriedene Kunden