Planning for Paris - Personal Planner Style!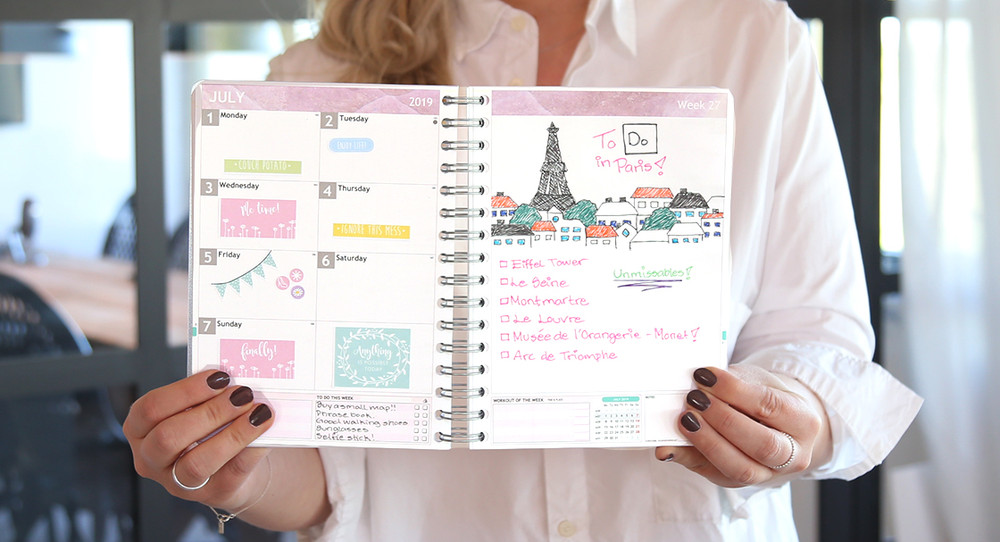 Some like it hot, some don't. Some like adrenalin and adventure, some like a beach and a book better. Whichever way you prefer to spend your holiday, the key to ultimate relaxation is in the planning...
before
setting off!
Our Stefanie has booked a surprise weekend with her partner in Paris - oh, là là! The first thing she'll do now is to write down all the things she'd like to see and do during their stay in the city of love.
But as this only is a weekend trip, time is limited, which means they won't be able to fit in everything on the list. However, this 'brainstorming list' is still a great start - from here, Stefanie can narrow it down to those unmissable Parisian experiences.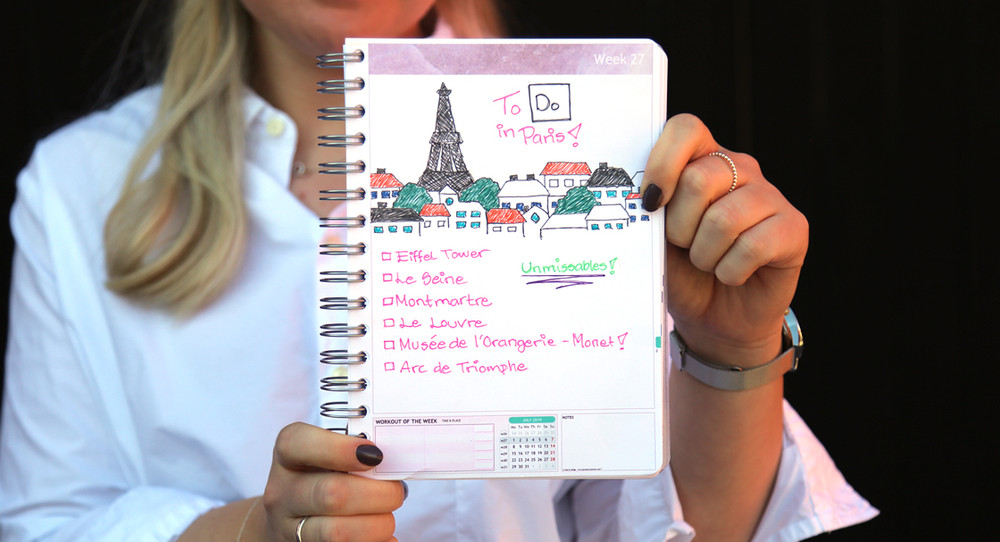 Now that Stefanie knows what sights and activities they'll have time for, she can start mapping out what to do on what day, and in what order. After she's bought herself a map of the city, that is! :)
In her first To-Do module, she's written things to remember to organise before leaving. Like dropping off Brutus with the dog-minder, and watering the plants.
In the second To-Do module, she's listed all concrete things she has to do before the trip, like getting that map, and finally buying a selfie stick!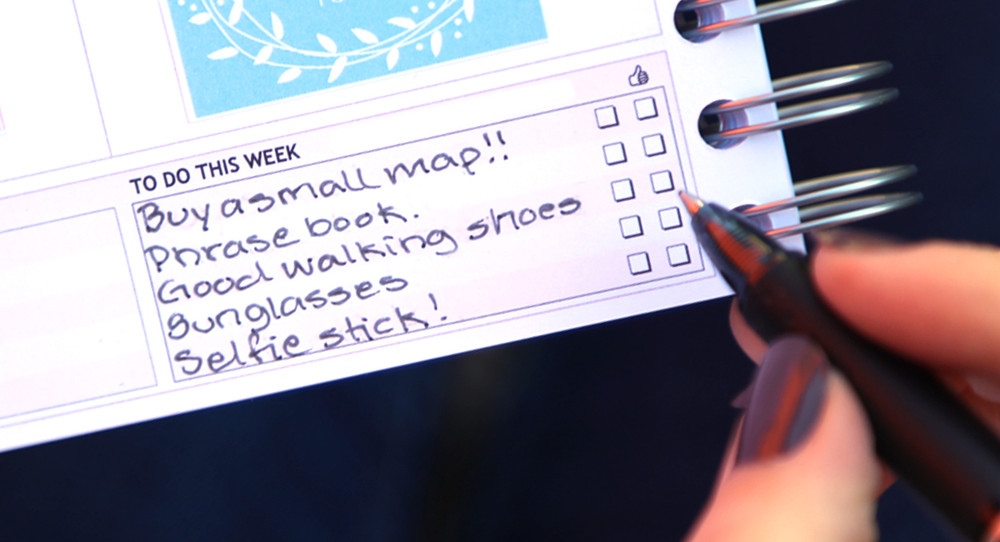 The more complex things, such as researching a good river cruise on the Seine and finding out about an Eiffel Tower night tour, Stefanie's decided to put together in a bujo-style list, where she has more space to add notes. These are things she can organise at home before the trip to save time (and unpleasant surprises, like sold out tickets!), once in Paris.
Lastly, Stefanie's made a cute packing list, complete with vintage suitcases.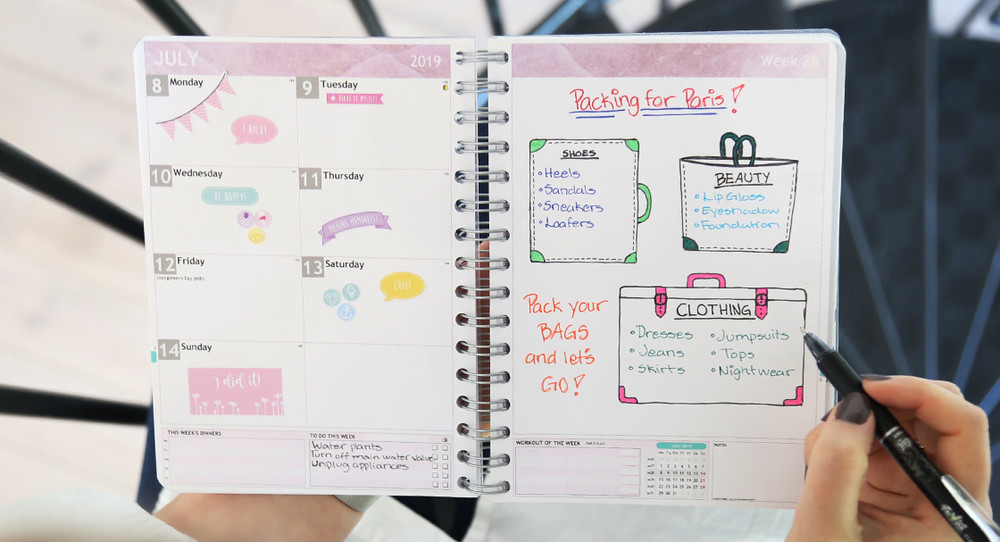 Both this list, as well as the "Parisian Unmissables" and the above mentioned list, Stefanie made using dot grid paper - an inlay option available in all our notebooks and planners.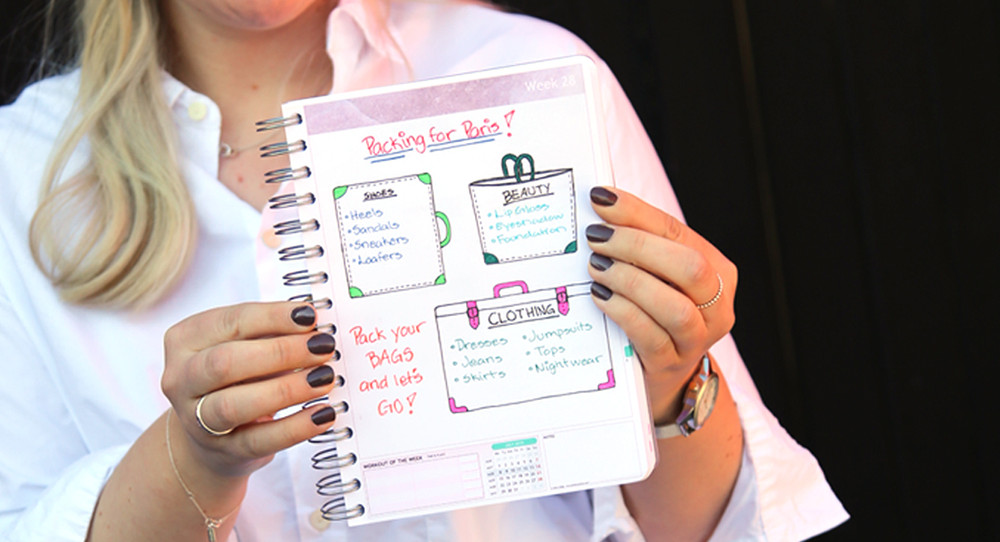 Stefanie is ready for take-off! Are you?
😊
What Stefanie used:
• A5 Personal Planner
with notebook layout (layout options 6-8)
• HAPPY
sticker pack
• BLACK & WHITE
sticker pack
• FriXion pens
with erasable ink, in colours: pink, orange, red, black, blue, light blue, light green
#TIPPS
#PLANUNG
---
Hast du Fragen? Melde dich bei uns!
Made in Sweden
Superqualität
Zufriedene Kunden
Sichere Bezahlung