Day Journal Templates - Printable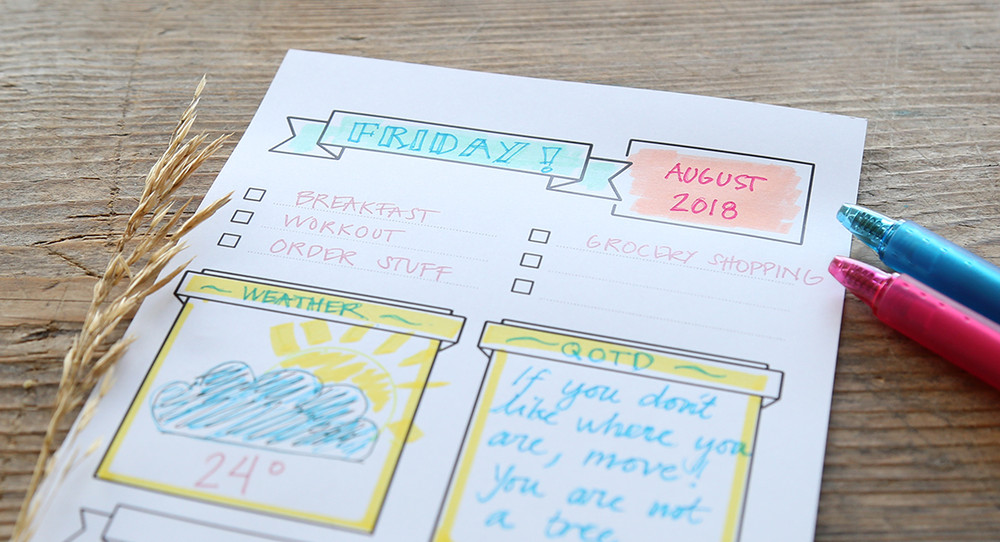 Our artist friend Anna Sohlberg creates gorgeous day journals where she records the highlights and the lowlights of her day.
"Writing things down, both the good, the bad and the ugly, helps me get an overview of the day. It helps me sort my feelings, see what I feel happy about and not so happy about. But I can also choose to look at it matter-of-factly, and try not to judge it."
Through her Instagram account (@ALukeWarmMess), Anna has inspired a supportive community of people from around the world, who all look to different kinds of art as an outlet for creativity as well as a tool in fighting anxiety — all with large doses of humour. :)
Try out this form of journaling by downloading and printing Anna's Day Journal templates below.
Templates without text
Templates with text
#FREEBIES
#MINDFULNESS
---
Hast du Fragen? Melde dich bei uns!
Made in Sweden
Superqualität
Zufriedene Kunden
Sichere Bezahlung