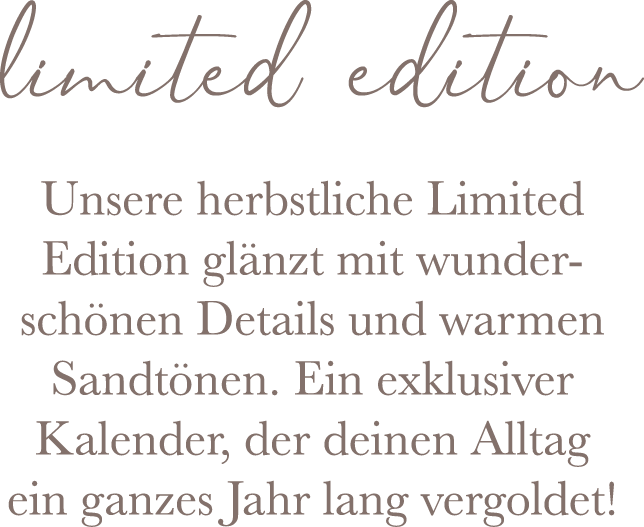 Aufgepasst: Die Limited Edition 2020/2021 ist nur bis 31. Oktober 2020 verfügbar.
Limited Edition 2020/2021
Kalender A5
Limited Edition 2020/2021
Kalender A5
Größe A5, 147x142mm
160 Seiten
130 g umweltzertifiziertes Papier
Zitat auf der ersten Seite
Vertikal Wochenlayout
Module: To Do, Pep der Woche, Mini-Malbuch
Jahresübersicht 2021, 4 Seiten
Listen 1, 4 Seiten
Listen 2, 4 Seiten
Tracker Playful 1, 2 Seiten
Tracker Playful 2, 2 Seiten
Meine Finanzen 1, 12 Seiten
Workout 1, 4 Seiten
Sudoku, 4 Seiten
Malbuchseiten, 6 Seiten
Liniert, 2 Seiten
Gummiband gold
Klarsichthülle
Weiß Lineal
---
Kaufe passende Accessoires!
Kalender Inhalt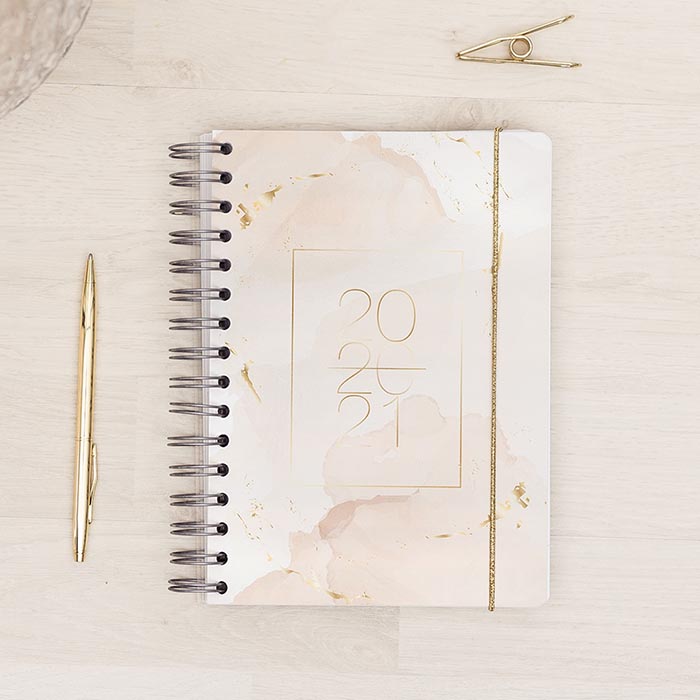 Cover
Ein stilvolles Cover mit minimalistischem Design und goldfarbenen Details sorgt das ganze Jahr über für ein echtes Alltags-Highlight.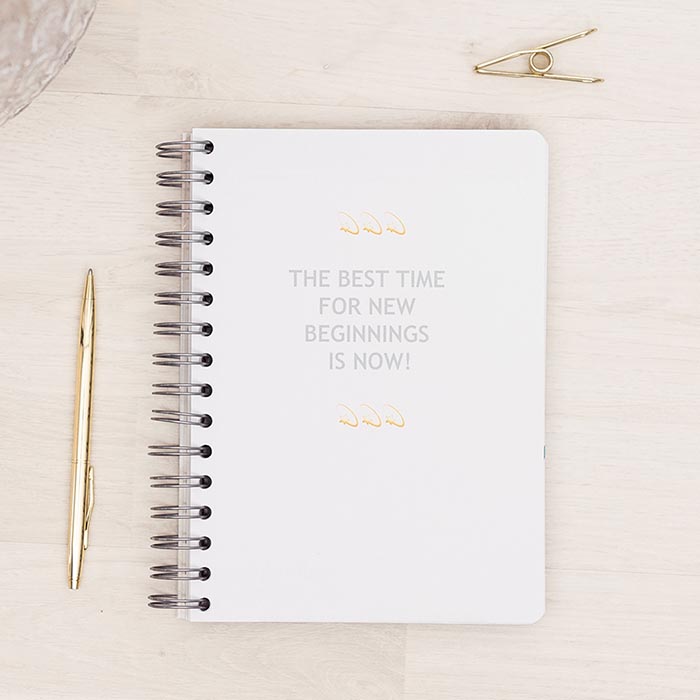 Erste Seite
Lass das Zitat auf Seite 1 deines Kalenders die Inspiration für deine nächsten 12 Monate sein.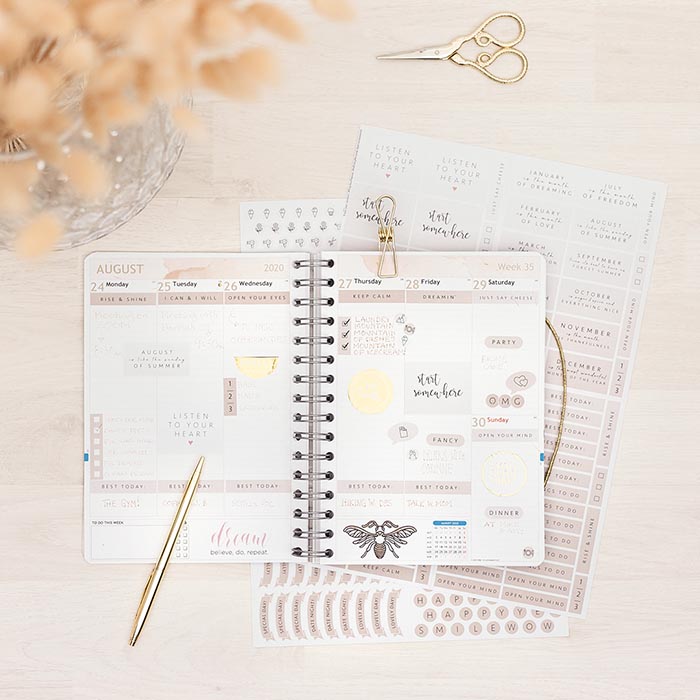 Wochenansicht
Mit ruhigen Farbtönen und wöchentlichen kleinen Zitaten fürs Herz folgt der Inhalt dem gleichen hochwertigen Design wie Cover und Rückseite. Als Module To Do und das Mini-Malbuch auf jeder Wochenseite.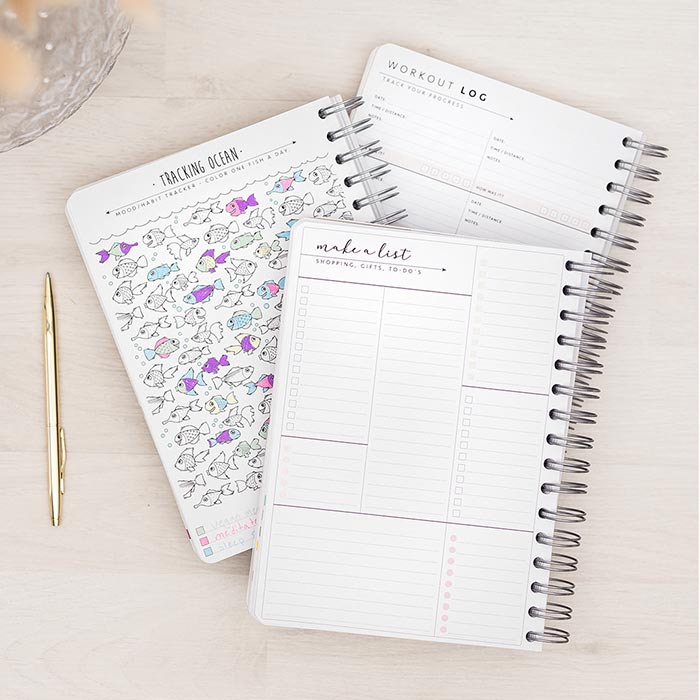 Endseiten
Die Endseiten enthalten verschiedene Listen und Tracker, mit denen du auf wunderbare Weise Gewohnheiten und deinen Alltag im Blick behältst.